2015 was  a year that pulled at our heartstrings in the outdoor world. It also showed again that the greatest mountain athletes on Earth can truly inspire. People are awesome. Records are set, limits are pushed, and sadly, sometimes lives are lost as the bar is raised. So as we close out the year, The Inertia Mountain looks at the five biggest stories of 2015 from our world that truly resonated in the mainstream consciousness.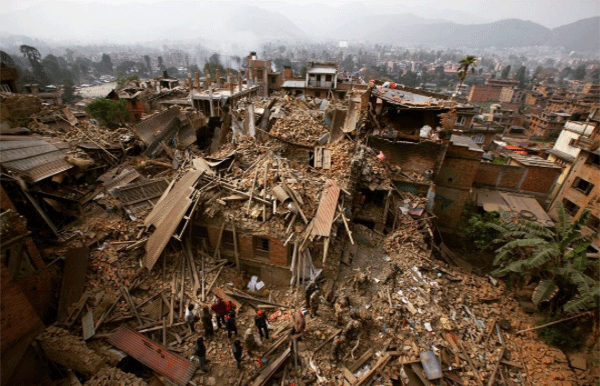 Earthquake in Nepal
Often in outdoor sport, the media becomes fixated on goals and the athletes trying to achieve them, with little regard for the countries in which those goals are attained. In the cruelest of realities, Nepal, one of the world's poorest countries and the doorstep to Mount Everest, suffered a horrific earthquake in April. A 7.8 magnitude monster struck the country, leveling rickety buildings in Katmandu. The quake also set off a massive slide on Pumori, a 23,494-foot peak on Everest's western side that leveled Everest base camp and killed seventeen climbers and support people including Google executive Dan Fredinburg. Nepal officials closed climbing for the season and after massive slides the year before and then this tragedy, those same officials have started to implement safety standards to protect the Sherpas that work tirelessly on one of the most heavily climbed—and deadliest—peaks in the world.
Scott Jurek Sets Appalachian Trail Speed Record
Records like this don't come around everyday: in July, Scott Jurek, in a test of human endurance, set the speed record for traversing the Appalachian trail which spans some 2,100 miles from Georgia to Maine, pacing the trail in 46 days and eight hours. He just barely beat the previous mark owned by Jennifer Pharr Davis in 2011. Jurek didn't expect it to be that close but he had to fight through injuries including a quad strain and a tweaked knee. And to catch up, he had to run three consecutive all-nighters to set the record. "Multi-day challenges are extremely difficult," he said. "In 46 days, so many things can happen. Jen is an amazing athlete, whether female or male, the playing field is even because of the difficulty of the Appalachian Trail."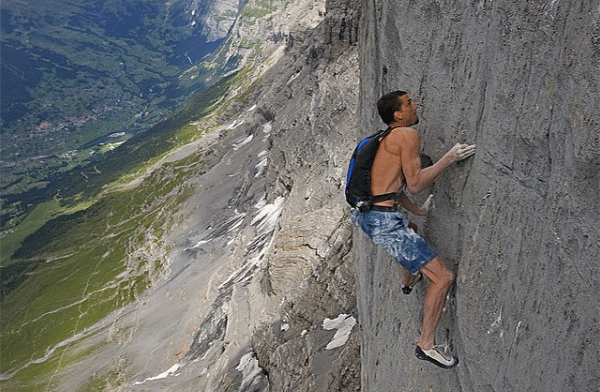 Dean Potter Dies Base Jumping in Yosemite
Dean Potter was not conventional. And that's a compliment of the highest order. Potter a New Hampshire native, completed solo and free-solo climbs of Yosemite's toughest routes in the 1990's, which precipitated his rise to fame. But slacklining between fixed points thousands of feet off the ground and free climbing with a BASE jumping parachute, as he did on the Eiger's North Face, sealed his notoriety as one of the most daring and adventurous climbers of his generation. Sadly, Potter was killed along with Graham Hunt in May in his beloved Yosemite after jumping off a location known as Taft Point, a 7,500-foot overlook. Wearing wingsuits, they were unable to navigate a small notch below the jump point. Potter was 43.
Gus Kenworthy Comes Out
Even before he came out as gay in a cover story for ESPN the Magazine, Gus Kenworthy was one of the most well-known freeskiers on the planet thanks to his silver-medal performance in Sochi. But in a post Michael Sam world—the football player who came out before the 2014 NFL draft—the news resonated the world over. And it can be easily argued that Kenworthy is much more successful than Sam, who after a stint in the Canadian Football League, is out of the sport. Kenworthy just crushed another Dew Tour Title in Breckenridge, his second in as many years, and the X Games in January are set to be one of the most hyped in decades. "I don't feel like it should be a newsworthy thing," he told Inertia Mountain Editor, Joe Carberry. "A person's sexuality shouldn't make a difference. But it is a big deal because there hasn't been that many people at the top of their game (to come out), or anyone in action sports. I was blown away how supportive people were. And any negative feedback from people who are more close-minded, those are the opinions that make me feel better about (my decision). Those are the opinions I'd like to change."
Highly-Respected Action Sports Star Erik Roner Killed Skydiving
Erik Roner, a professional skier and part of Travis Pastrana's Nitro Circus family, was killed in a horrific accident in Squaw Valley, Calif. in September. He was part of a four-man crew jumping from a plane during the opening ceremonies of a celebrity golf tournament. Roner missed the landing zone and struck a nearby tree. Roner, who was married with a young son, was an incredible athlete—he played college soccer at BYU—and filmed with Teton Gravity Research before developing ski BASE jumping with Shane McConkey. It was a deadly year in the sport of BASE jumping and parachute sport: aside from Roner, Potter and Hunt, Jhonny Florez was killed in July and Johnny Strange was also killed in September.