---
---
You might have heard this bummer of a fact: An ingredient in chemical sunscreens — oxybenzone — is believed to contribute to the death of coral reefs. That's no small matter when an estimated 5,000 tons of sunscreen end up in the water near coral reefs worldwide.
The problem is bad enough that Hawaii is considering banning so-called reef-unfriendly sunscreens. Though there are probably many reasons, not just oxybenzone, that reefs are dying, it's probably good for their sake — and your skin's — to avoid it.
Hence this list of totally reef-safe face sunscreens, all of which have non-nano (that means healthier for your body) zinc oxide, offer protection from UVA and UVB rays, and are made with surfers in mind.
Being physical sunscreens (that work by forming a physical barrier from the sun, not by chemical reactions) they only work when they go on thick and stay put. That's why we put each of these all-natural products to the test in the sun and surf of Southern California. Here's what we found:
What Is It? As earth-friendly as all of these sunscreens are, they each rely on zinc oxide — whose component mineral must be mined from the earth — for solar protection. This offering from California-based Manda, a company started by surfer and filmmaker Cyrus Sutton, seeks to alleviate that impact by using less zinc. As a supplement, it contains thanaka, a paste made from the ground bark of a tree native to Myanmar. The other ingredients are coconut oil, beeswax, cacao, cocao butter, shea butter, and cinnamon oil.
Does It Work? Even though it's distracting to have cinnamon rolls on your mind while you surf, the cinnamon scent is nice. Manda recommends letting the paste warm in the sun before application. Even when you do that, this product has a slightly less even consistency than others, so it's a bit harder to get a thick, even coat. At $28 per 40-gram container, Manda's Organic Sun Paste is the most expensive product on this list, but it has the highest SPF (50) and is possibly the most sustainable as well.
2. All Good Mineral Sunscreen Butter
All Good is just that. Made from all the good stuff, like Calendula, which is grown on All Good's farm and repairs damaged skin. It's biodegradable, reef-friedly, oxybenzone free, gluten free, vegan, and fragrance-free. So…it's safe. It will, however, leave a smudge on your shirt if you're not precise with your application, but pretty much all of the sunscreens on this list will do that. It's mineral-based protection by reflection, meaning it's not absorbed into your body. Essentially, it's just a physical barrier, so if it comes off…you'll get burnt. Remember that.
3. Raw Elements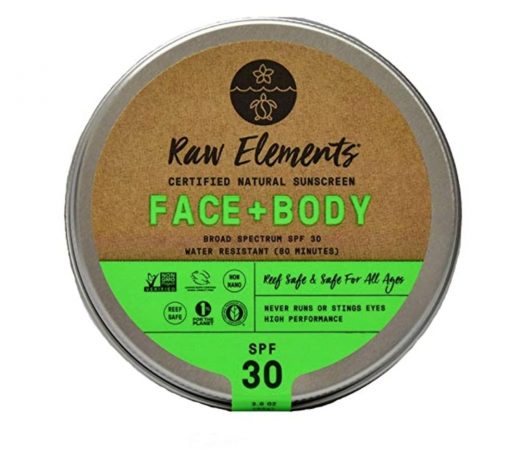 What is it? This non-GMO verified, cruelty-free certified, natural products association certified sunblock has a familiar list of beeswax and plant extracts: tea leaf, cannabis seed oil, coffee bean extract, sunflower oil, mango butter, and cocoa butter. At $16 for a 17-gram face stick, it's one of the spendier options here.
Does it work? It goes on easily, though it's on the greasy side and hard to get a thick coat. It also contains rosemary, so if you roast in the sun while wearing it, you might end up smelling like a medium-rare pork chop.
4. Sun Bum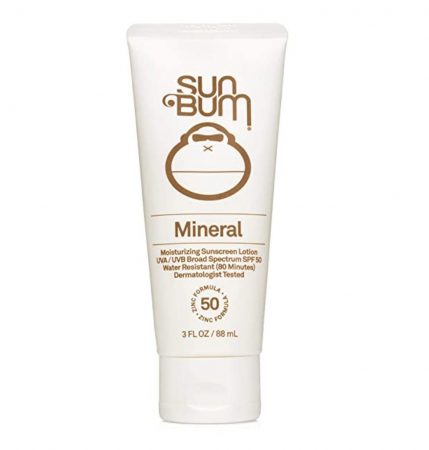 First, Sun Bum is pretty fun. Their marketing materials clearly indicate that they're interested in having a good time. And while we certainly appreciate and endorse that sentiment, a good vibe doesn't do a damn thing when it comes to protecting your skin from sun damage. Luckily, their sunscreen does. And it's Hypoallergenic and free of Oxybenzone, Octinoxate, Gluten, Cruelty and Parabens to align its good vibes with strong global citizenry. So you can feel good about the whole process of protecting your skin from cancer. Note: Sun Bum's fragrance is banana-forward, which some might love. Others…you've been warned.
5. Surf Durt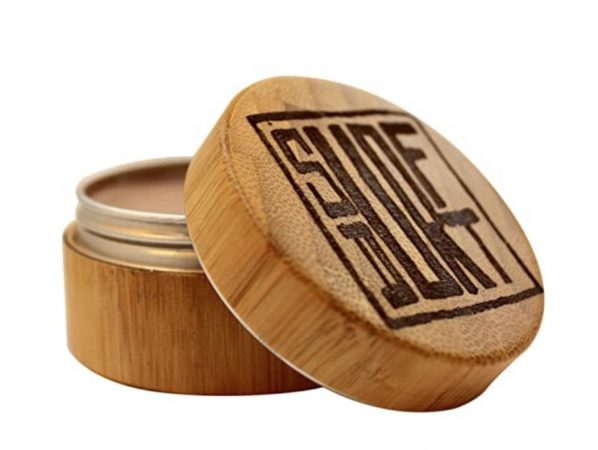 Surf Durt got after it with its commitment to the planet. We'll give 'em that. Aside from its clever spelling of the word dirt, this product is made with 11, food-grade ingredients that you can pronounce – and theoretically eat. So that's a nice perk. If you're hungry, and all you have is SurfDurt, you could just eat it. You probably shouldn't though. While it might be a questionable addition to a meal, SurfDurt maintains that it's completely free from synthetic chemicals. It does include certified organic ingredients like coconut and avocado oils. Beyond that, its made in America at a solar-powered manufacturing facility.
6. YeaBah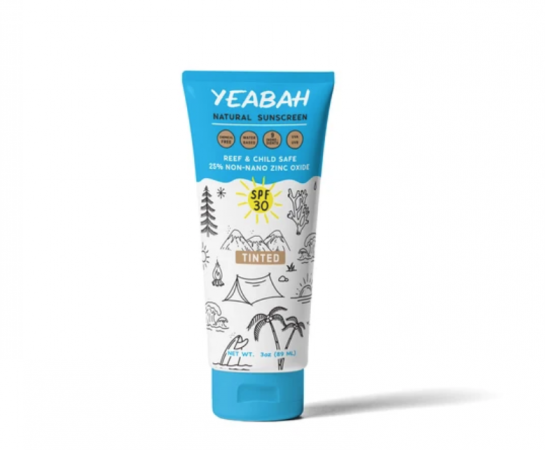 What Is It? The face stick from this San Diego-based company is 20 percent zinc, plus beeswax, coconut oil, cocoa butter, cacao, and shea Butter. Its texture is slightly waxier than other suncreens on this list, with very little of the greasy-feeling residue. Thirty-one dollars buys you a 14-gram face stick and 28-gram tube (sold together).
Does It Work? Science says yes! YeaBah publishes on their website the slightly confusing results of FDA tests apparently showing that their products work. We'll take their word for it. We do know that their face stick goes on nicely, though owing to its waxy consistency it is harder to apply in a thick, even coat. In the harshest environments, where you want an impenetrable armor against the sun, you might consider using something else. For lighter applications, knock yourself out.
7. Surf Mud
What Is It? This Australian-made stuff is more than a quarter zinc, with the remainder of the formula made up by organic beeswax, mineral oil, natural lanolin, coconut oil, Australia clay and iron oxides. A 50-gram container will run you $19.95.
Does It Work?  This stuff has a very thick, smooth consistency that almost feels more like make-up than sunscreen; the word "mud" in the product name is well-deserved — a greasy mud. If you want to be seriously protected from heavy sun exposure, you might really like it. If you don't want to go around looking like an aging TV-anchor caked with nearly-bronze makeup, maybe not.
What is it? In case one sunscreen named Surf Mud wasn't enough for you, here's another. This one by way of New York City. If we had to pick a group that understands the sun better, we'd go with Australia all day everyday. However, if we've got to pick a group that fears the sun more, well, NYC is your go-to. With a population sporting a hard-earned pasty skin from seven-plus months out of the year, there's delicate
Does it work? Wearing it won't hurt. That's for sure.
9. Surfyogis
What is it? You could probably scoop this into your morning coffee and make a nice mocha, because along with the zinc, it's got cocoa powder, coffee extract, vanilla bean, beeswax and castor oil. There's free shipping to the U.S. if you buy five 60-gram containers at $25 each.
Does it work? Made in Bali, this stuff is apparently meant for tropical climes. It has a bit of a sticky consistency, so working it onto the skin can be a bit of a chore but it goes on thick and stays in place. Be advised that the color is an earthy purple, which might give people one more reason to call you a "Barney."
Editor's Note: This feature was updated on August 7th, 2020.